Creative cuisine
in a warm setting
Nestled in a beautiful Henri IV-style house, just a stone's throw from the city of Beaune's most emblematic monuments, Le Carmin is a place dedicated to the art of gastronomy, where Chef Christophe Quéant composes his gourmet score every day. His cuisine is instinctive and authentic, in tune with the seasons, and sublimates flavors and textures without artifice. Each product is meticulously sourced before simply being cooked. In a refined, intimate setting, Nathalie Quéant, the Chef's wife, cultivates a culture of taste and elegance with a light-toned decor. A true cocoon of serenity, inviting you to enjoy an unforgettable culinary experience.
The grandson and great-grandson of a pastry chef, Christophe Quéant has a star-studded career. After a peaceful childhood in the Oise region and a hotel school in Breuil-le-Vert, Christophe Quéant went on to train with some of the greatest names in French gastronomy, including Joël Robuchon*** and Alain Ducasse***.
Enriched by his experiences, the Chef began to dream of his own establishment. In 2012, he settled in Pommard, at the château's restaurant, before falling under the spell of a beautiful Henri IV-style building in the heart of Beaune. It was here that he and his wife decided to settle down, much to the delight of local gourmets.
Authentic and sober, his cuisine places the product at the heart of his approach, sublimating the terroir while favoring short circuits. Market cuisine that evolves with the seasons, new finds and his own personal favourites.
His Madeleine de Proust: Wednesday afternoon chocolate mousse made with his mom.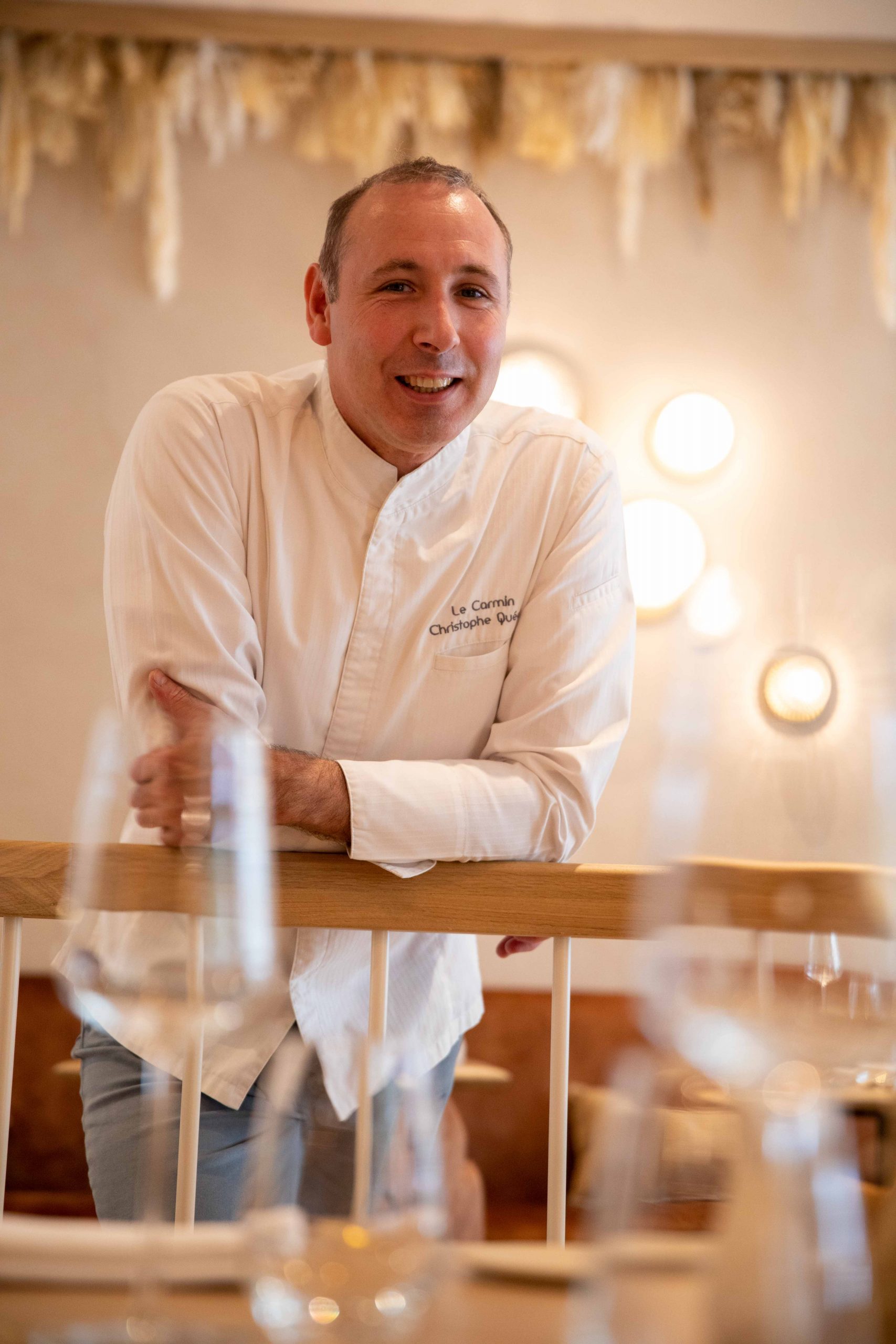 "I like to cook without artifice. If I'm going to put a flower on a plate, it has to really bring something to the table."